Due to the fact that women are significantly more often victims of predatory or sexual assaults, they need an even more effective way to defend themselves against such attacks. We want to take a closer look at the possibilities of Krav Maga in this respect, because Krav Maga is a martial art designed for effectiveness.

---
3 reasons why Krav Maga is suitable for women
Krav Maga is one of the best ways for women to learn self defence techniques.
Size and weight are secondary: Imrich Lichtenfeld developed the system so that Krav Maga can be learned by women, men, retirees and children alike. He focused on techniques in which the weight and size play only a secondary role, because in Israel men and women were conscripted for military service. In doing so, he created a self-defense system that can be learned by anyone.
Consistent appearance: Another positive point for the women among you is to purposefully avoid the actual assault by appearing confident. This includes not only saying "No!" to alert possible passers-by, but generally the right behavior in case of provocation. Krav Maga for women aims to nip the physical altercation in the bud.
Effective martial arts: fitness and agility is important in any martial art. However, Krav Maga also teaches "pragmatic" self-defense techniques that can be used on the way home even without high physical fitness or while drunk.
Even the fact that women who were "sheltered" a little too much in childhood and thus have only below-average motor skills does not interfere with learning. Krav Maga works a lot on the intuitive level, which you have from birth and do not have to learn.
To give you an idea of how a training runs, you will find a few exemplary excerpts of a Krav Maga training below.
Famous female Krav Maga fighters
Normally we would present you the most successful female fighters at this point. However, since there are no championships in Krav Maga, this point is omitted. Instead, we would like to introduce you to a few names of highly graduated women who are involved in the spread of Krav Maga in Germany.
Gabriele Schwab carries the Expert-Level 1, is IKMF-Instructor for private persons, police as well as military and co-owner of the "Krav Maga School Augsburg". She also teaches at "KEEPSAFE" in Munich.
Katherina Keller is holder of the Graduate-Level 5 and IKMF-Instructor of the "Defend Yourself" schools in Frankfurt, Wiesbaden and Darmstadt.
Beate Bechmann from the "Krav Maga Center Frankfurt" is Germany's oldest female KMG instructor and holds the 5th graduate level. She specializes in training women and children in self-defense.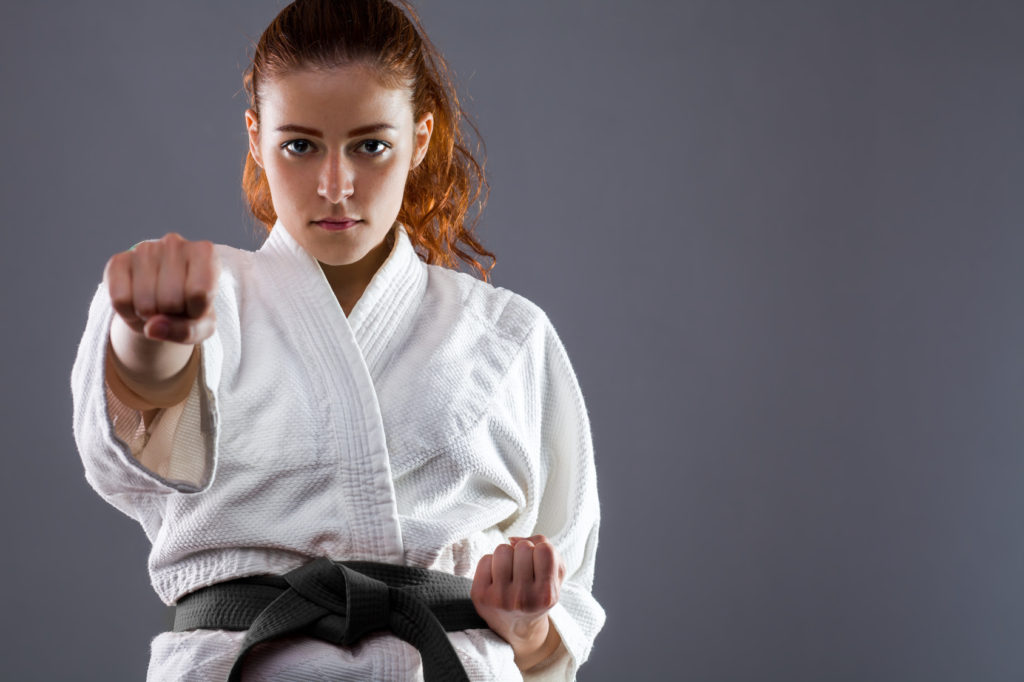 Krav Maga women's courses
In short, Krav Maga enjoys great popularity today in terms of building fitness and confidence as well as learning self-defense. It is excellent for the physically inferior (smaller, less strength), such as women or seniors.
In cities where there is a high demand, special courses are offered that are tailored for women. In the offer of women's courses you have to distinguish between one-time weekend courses and permanent memberships, but for gaining some basic knowledge both variants are suitable.
There you can learn how to recognize and avoid assaults in time. If it comes to a confrontation, you will of course also receive many tips and learn movements to defend yourself even against much stronger opponents. Furthermore, you will learn in these courses to defend yourself with the help of everyday objects and against armed attacks.
Update: 2023-05-28 / Affiliate Links / Bilder von der Amazon Product Advertising API