In martial arts, pads act as a useful training support. They help martial artists to control their speed and punching power. In addition, boxers, kickboxers and karateka can increase their accuracy with the help of the pad training. The punch pads are available in different sizes and variants.
The most important in a nutshell
Pads are indispensable in martial arts that involve punches, kicks and blows.
Punching pads hanging on the wall allow performing the punching techniques with full force.
Different types of pads promote precision of punching techniques.
Plate claws improve the technique, power and speed of boxing punches.
Belly pads allow practicing knee strikes.
Large punching pads are suitable for intensive kicking training.
Background on claws
Training with punching pads functions in martial arts as intensive individual training. In this type of training, the instructor has each student individually demonstrate a fist punch, hand punch or kick. Instructors usually do this in a beginner's class. If, on the other hand, it is an advanced course, martial artists train in partners with hand pads. With punching pads hanging on the wall, only individual training works.
Martial artists hit pads several times over a long period of time. However, they have warmed up extensively before they begin with the prat training. This minimizes the risk of serious injuries.
In addition, the training is suitable not only for intensive punch sequences, but also for punch combinations. The latter variant trains physical endurance and mental fitness. In addition, martial artists play through several fight scenarios in their kops with the help of different punch combinations.
Materials & types of claws
Claws are made of either synthetic or genuine leather. In addition, there are different types of claws. Plate claws are analogous to a real plate round. They are most suitable for boxing training. The round shape forces boxers to aim at the right point. Thus, martial artists effectively increase their accuracy.
For effective kickboxing and Thai boxing training, Thai Pads are the best choice. These have a rectangular shape. They contain an elbow pad. Martial artists thus benefit from a high level of holding comfort. Pads that are slightly curved are also used in Thai and kickboxing. With the help of these pads, kickboxers practice effective knee strikes.
Special pads for beginners are made of vinyl. They contain three handles. Thus, beginner p ads allow martial artists to have a secure grip. Belly pads, on the other hand, are specially designed for knee kicks and push kicks. They act as a lightweight yet strong abdominal protector. Nevertheless, they improve punching power, accuracy and endurance.
Large punch pads are characterized by multi-layer as well as good foam padding. These models guarantee optimal shock absorption. They are also suitable for training kicks. They are robust and score with their effective shock absorption. As a karateka, taekwondoka and kickboxer, you complement your training in a meaningful way with these punch pads.
In addition to all the above-mentioned impact pads, there are also models that are designed for the wall. They score with several advantages. On the one hand they are ready for use at any time, on the other hand they allow an intensive kicking training. Their resistance changes depending on the strength of the kick. Punching pads are very suitable for practicing different punch sequences and punch combinations.
What can be trained with claws?
With the help of pads you train all punches, kicks and kicks. All martial arts that involve punching techniques use this training tool. The punching pads and punching cushions increase both the accuracy and the punching power. Furthermore, the training devices allow you to train kicks, punches and hand blows with a full force. This is especially true for training devices that hang on the wall. A training partner can by no means withstand a punch with full force. In addition, he may suffer injuries that force him to rest for a longer period of time.
Karate, kickboxing, Thai boxing, boxing, Taekwondo, Wing Tsun, as well as numerous other martial arts that involve punches, use this training device. The hoped-for effect is not only a higher precision of the punch, but also a better control ability. Punching pads and punching cushions help martial artists to control their distance, punching power and speed. You will only improve your punching techniques if you practice them regularly. Partner drills or punches in the air are not enough.
Reaction speed is an important aspect in all martial arts. With the help of the small and large punching pads, you can improve it continuously. Finally, not only the technique plays an important role in the fight. In taekwondo, karate and kickboxing competitions, seconds decide the outcome of a fight. With a regular scratch training you improve your reaction time many times over.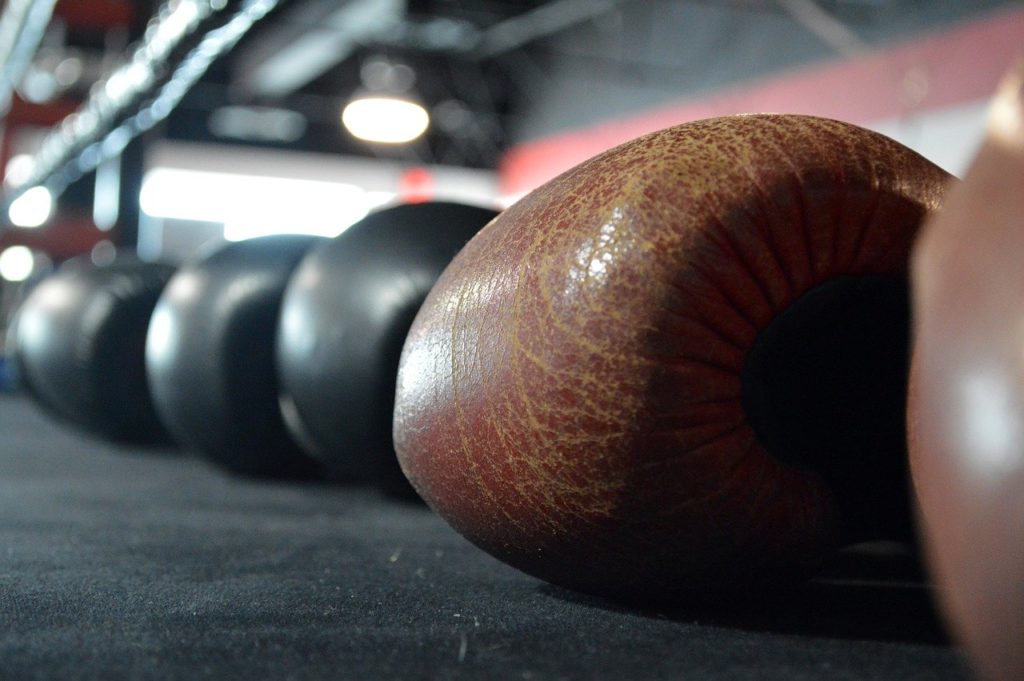 Which pads to buy?
The choice of claws depends on your martial art. Special Thai cla ws have a slight curvature. They are suitable for the typical knee strikes that dominate in Thai boxing. Furthermore, the desired training effect depends on your choice of claws. Plate pads support accuracy. Large punching pads, on the other hand, act as a strength training tool. With this cushion you strengthen your punching power. The focus is on controlling your punching technique.
If you use pads in children's training, you should pay attention to the specific children's pads when buying them. These are designed for their hands. They have an ergonomic grip. Thus, they guarantee a good grip as well as an effective prat training.
For a regular combat practice, it is worthwhile to acquire the belly claws. This will allow you to train knee strikes without hurting your partner. These models are characterized by strong abdominal protection.
As a teakwondoka you should get the special taekwondo doubles. They contain not only a high-quality holding strap, but also a durable padding. Furthermore, they act as pads of wisdom. Good hits reward teakwondo paws with a slapping sound. They serve as a unique motivation for children's training.
What should you look for when buying?
The seams of the punching pads represent a classical weak point of the pads. Therefore, when buying you should pay attention to high-quality workmanship. In this case, real leather pads win the battle for the better quality
Since genuine leather lasts longer compared to artificial leather, this also applies to the property of the seams. Of course, pads made of imitation leather are also characterized by high quality. You should only inspect the seams thoroughly before you decide on a faux leather variant.
The price-performance ratio depends on the workmanship, the material and the size of the impact pad. You should be more willing to pay for high quality than for inferior products.
These are the costs you have to plan for:

Curved professional hand pads made of genuine leather can be purchased for about 30 euros
A large punching pad, on the other hand, costs about 80 euros. However, compared to hand pads, this one is suitable for kicks and knee strikes.
Soft foam pads cost about 20 euros. You should think about what you need the pads for. This will then determine your willingness to pay.
Buy Punching Pads online
| # | Preview | Product | Rating | Price | |
| --- | --- | --- | --- | --- | --- |
| 1 | | Honeywell Ohrpolster aus Gel für Howard Leight Ohrenschützer, Impact Sport, Pro, Sync, Leightning... | | 18,36 EUR | Amazon |
| 2 | | Fonyellpad Genshin Impact 3D Maus Pad mit Handgelenkstütze Weiches Silikongel Gaming Mousepad Japan... | | 24,99 EUR | Amazon |
| 3 | | Football Players, Impact with Pads, Gear, Grunts and Some Sweetening Take 5 | | 1,29 EUR | Amazon |
| 4 | | Nektar Impact lx49 + USB-MIDI-Controller-Keyboard mit DAW Integration | | 158,00 EUR | Amazon |
| 5 | | Football Players, Impact with Pads, Gear, Grunts and Some Sweetening Take 4 | | 1,29 EUR | Amazon |
Update: 2023-05-28 / Affiliate Links / Bilder von der Amazon Product Advertising API