The Korean martial art Taekwondo has a wide distribution, for example, the best fighters compete in the Olympics. For outsiders, Taekwondo may have a great proximity to other Asian martial arts, such as karate and Co. – but here speed and dynamics are even more important than in other martial arts.
Here you can find all background information about Taekwondo, videos, tips for training and much more.
The most important at a glance
The origin of the Korean martial art Taekwondo can be traced back to Shotokan Karate. The spellings vary from "Taekwondo" to "Taekwon-Do" to "Tae-Kwon-Do", but they all mean the same thing.
"Tae-Kwon-Do" stands for "hand, foot and way" – these elements are represented in defensive and offensive techniques.
---
To get a little insight into the movements of Taekwondo, just watch the following videos.
What does "Tae-Kwon-Do" mean?
If you look a little closer at the subtleties of the sport, you will very quickly realize where this name comes from. The fighting style in Taekwondo is characterized by fast and dynamic movements, with much more attention paid to the foot techniques than in Karate, for example. The spectrum includes a variety of punches and kicks, but almost no throws. This sporting dynamic punching and kicking is the hallmark of Taekwondo and distinguishes it from other martial arts.
Translated, Taekwondo means
Tae = Foot
Kwon = Hand/Fist
Do = The way (as usual in Asian martial arts, the way of life is meant here)
Thus, Taekwondo can be literally translated as "the way of hand and foot techniques".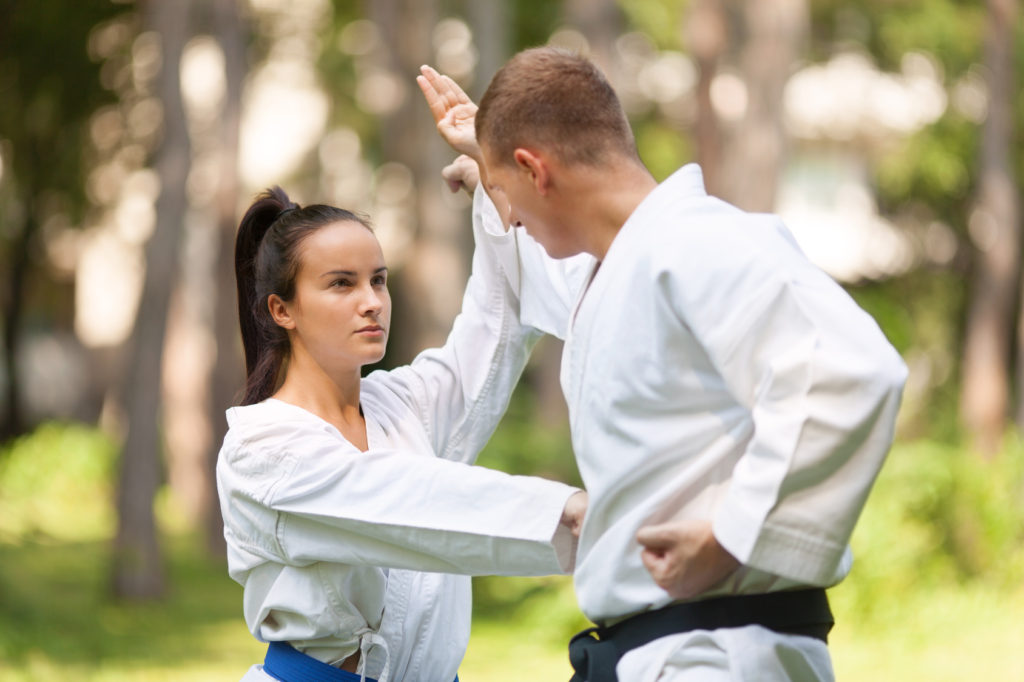 Taekwondo is a multifaceted martial art for young and old. In the following articles we would like to present backgrounds to the suitability, origin as well as to the sporty system with Taekwondo.