According to Statista, there were almost 100,000 registered burglaries in houses and apartments in Germany in 2018 – compared with 167,136 in 2015 – but by 2021 the number had fallen to 54,236. Fortunately, the number of burglaries is falling, but everyone should still consider burglary protection. Alarm systems are an essential part of this protection.
In the following article, we present background information on alarm systems for houses, apartments and the like
Summary
Alarm system dummies can already put one or the other offender to flight. Real models drive away most burglars and notify security forces.
Good alarm systems for the house cost at least 150€ and are usually easy to install
How the control and notification of the alarm system turn out depends on the variant and manufacturer. Look for "GSM" and "IP" models
How alarm systems work
Alarm systems detect the unauthorized intrusion into the secured area in different ways:
Contacts are attached to windows and doors. As soon as a window or door contact registers vibrations, for example the breaking of the window pane, an alarm is signaled. If the apartment alarm system is armed, the opening detector also registers unauthorized opening.
Motion detectors, once armed, react to movements in the house. As soon as a certain pattern is detected, an alarm is triggered.
As soon as one of the sensors or hazard detectors reports unusual activity, the signal is sent to the control unit. Here the defined plan is then executed (SMS, call police, turn on alarm siren…)
An alarm system doesn't stop anyone from breaking in, but it does ensure that thieves can't pursue their actual goal and don't take anything. And more importantly, they often don't even enter the house – and thus pose no danger to you and your loved ones.
Types of alarm systems
The following types of alarm systems are often found on the market Market. Some manufacturers also combine these technologies
A GSM alarm system can connect to the mobile network. This allows to send an SMS or to make a call. Alarm systems with GSM(Global System for Mobile Communications) are standard today, just look for the corresponding abbreviation
So-called IP alarm systems or network alarm systems allow remote access via smartphone and co. This allows you to quickly check whether "the stove is still on" (via video surveillance) or whether it is a false alarm
Wire and radio alarm systems are common variants of alarm systems. Wire devices are flush-mounted in new construction. Wireless alarm systems are easier to install and communicate by radio
Classes of alarm systems
There are different VdS classes of alarm systems, depending on the protected object and the hazard. The classes indicate how much protection the alarm systems offer against attempts to overpower them and how sensitive they are. Furthermore, the systems should be certified according to DIN EN 45011.
Class A: Suitable for residential use. Provides protection for living space and people.
Class B: Suitable for smaller commercial areas, public facilities, or private residences with increased risk.
Class C: For special risk situations and for security-relevant areas.
House burglar resistance
Before you buy an alarm system, you should have considered other important security-related points have considered.
Is it obvious from the outside what value is in the home?
Are doors and windows always locked?
Who else has access to the apartment, does the neighbor have a key?
Are there envious people or even personal enemies?
Where are there possible weak points in the apartment (on which floor is the apartment, access via garden, etc.)?
Installation of the alarm system
Variants with cables are laid flush-mounted in new construction. This is costly and not exactly inexpensive. However, there are also so-called radio alarm systems. With these devices, communication with the "control center" (the control unit of the system) takes place via radio. If you want to retrofit a home alarm system, you should choose such a model
The individual sensors must first be set up - this is no problem and takes about 1 minute per sensor. How this is done depends on the individual manufacturer.
The sensors are placed on the doors and windows
If the system works with motion detectors, they should monitor the potential entrance ways or be placed in corners that offer a good overview
Subsequently, the alarm setting must still be made. This often involves setting up a sim card and assigning numbers to be notified.
Models that can communicate with the network are controlled via an app
---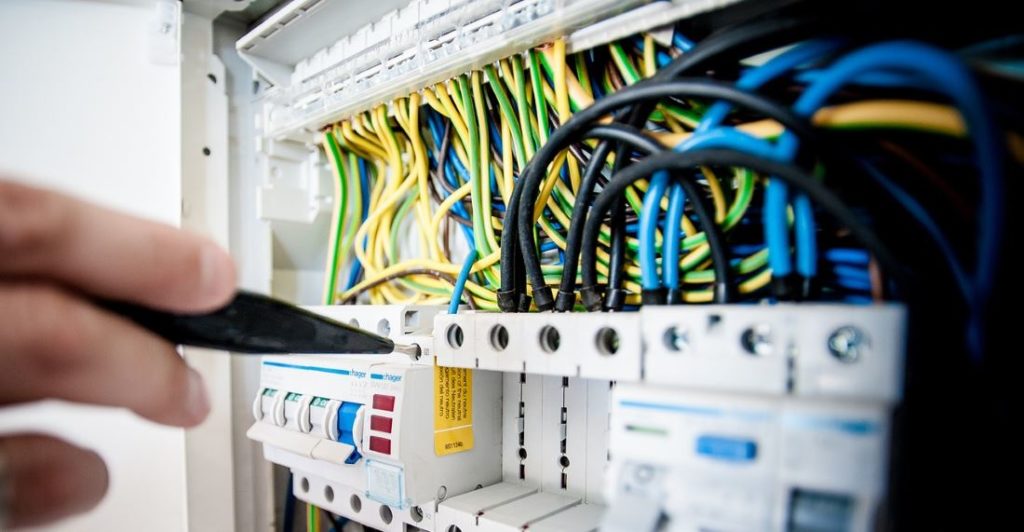 Alarm system functions
When buying an alarm system, you should consider the functions of the alarm system of the alarm system. With the help of these functions you can choose a suitable Model for you
Hand sensor: to ensure that their security system also works correctly, it must also be activated when leaving or overnight. This is done at the central unit. However, this is annoying in the long run and is also easier with a hand sensor. With the help of this sensor, the system can be activated or deactivated
Camera: What triggered the alarm? If your surveillance system is equipped with cameras, you can get a direct view of what is happening
Siren: A siren will scare off the burglar and also alert neighbors to your situation. This can be a loud indoor or outdoor siren and/ or an outdoor visual light.
Notification: Look for a model that can make calls or send text messages. This feature is also called "GSM."
App operation: so-called IP alarm systems can be easily set and operated with an app. This allows you to remotely check alarms and turn the system on or off
Cost
In the following, we present the cost drivers and give you an orientation of how much you will have to pay for the alarm system How much you will have to pay for the alarm system. You will also find Tips on the subject of state subsidies
It's best to calculate with expenses of at least €150:
Built-in or wireless? Should the Should the alarm system be installed in a new building or retrofitted? Permanently installed Alarm systems are more expensive and difficult to maintain. We recommend a Wireless camera, these are much cheaper.
What functions should the alarm system offer? If it should have many camera systems, emergency power generator etc. integrated the price will of course increase
How many sensors should the device contain?
There is a state subsidy from the KfW. The installation of an alarm system is subsidized with up to 1600€ by the KfW. This subsidy applies to owners and tenants, more about this at the KfW.
Buy alarm system for house
After you have an overview of the functions, you need to choose the right device. It is best to calculate with an investment of at least 200€.
---
FAQ
Alarm systems are available for many areas, for the house, the car, even the motorcycle. They help to detect burglars or thieves and to put them to flight. In the alarm system tests, the functionality of the alarm systems is usually scrutinized in several criteria. These include the areas of application, the functionality of the detection and extra functions, such as notification.