Jiu Jitsu suits are an indispensable part of a martial artist practicing this fascinating sport. Without this prescribed clothing, participation in training is not possible. This is due to the techniques involved in this martial art. Jiu Jitsu includes throwing, leverage and choking techniques that can be better performed with a special Jiu Jitsu suit.
In the following we present you details, what differences there are in Jiu Jitsu suits and what to look for when buying.
In 30 seconds the most important:
Jiu Jitsu suits are also composed of a top, pants, as well as a belt.
The belt color represents the status of the student or master.
Martial artists can choose between three types of su its, which are made of cotton, linen or silk. Suits made of silk are suitable only for performances, in practice jiu jitsu suits made of cotton dominate.
---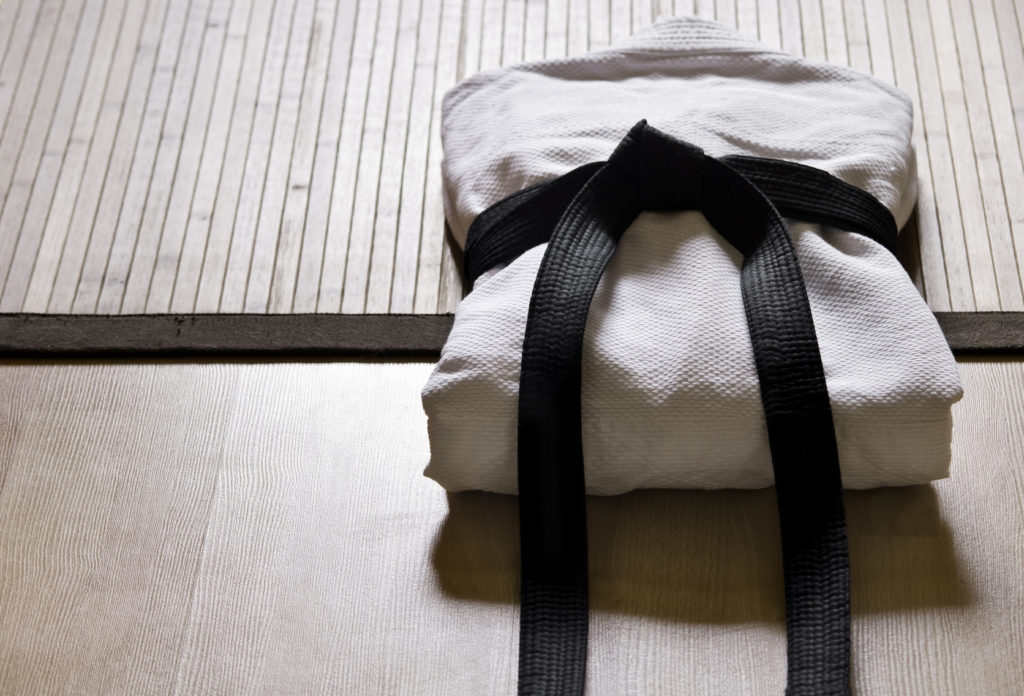 FAQ about the Jiu Jitsu suit
In the selection process, the suits differed in a number of features. We will go into these in the following points.
---
What is a Jiu Jitsu suit made of?
Jiu Jitsu suits are also composed of a top, pants and a belt. The belt color represents the status of the student or master. The clothing is either 100 percent cotton or linen. The material is strong to withstand the high demands of Jiu Jitsu training.
Jackets are usually double reinforced both in the chest area and at the shoulder.
Such a stable lapel collar as well as multiple double stitched trousers offer absolute freedom of movement as well as high comfort. In addition, the pants have a practical elastic waistband with an additional lacing.
The suits are available in black and white. However, most schools or sports clubs specify the desired suit color. Members adhere to this rule. A uniform color in training also increases the sense of togetherness among the trainees.
---
What sizes are available?
Thanks to the huge selection, Jiu Jitsu clothing is available in all sizes. Children, men and women can enjoy a high-quality Jiu Jitsu suit. They start from size 100 and go on to 210, and the size unit stands for centimeters. Thus, a three-year-old child who is 104 centimeters tall could wear a size 104 jiu jitsu suit. A woman, whose height is 169 centimeters, buys a suit in size 170. The subdivision takes place in 10 rhythm.
In the beginning, the suits are a little stiff. However, this is not unusual. Over time, thanks to training and regular washing, the fabric gives way. Within a short time, the chosen Jiu Jitsu suit super adapts to the individual contours of the trainee.
---
What material should you choose?
Martial artists can basically choose between three types of suits, which are made of cotton, linen or silk. However, the latter are suitable only for performances. They do not belong in a conventional training.
In practice, jiu jitsu suits made of cotton still dominate. They score with their low maintenance. However, those who want to enjoy a long life of their suits should wash them at 40 degrees. At this temperature they do not shrink. Jiu Jitsu suits usually weigh around 200 grams. If they are made of cotton or linen, they are composed of 100 percent of the respective fabric.
---
What material thickness should the suit have?
High quality suits are made of extra heavy 14 oz. Oz stands for ounce and indicates the weight. One ounce is about 28.35 grams. The higher the unzen value, the heavier and stronger the suit. Furthermore, the training clothes consist of a comfortable competition cut. In addition, beginners and advanced athletes alike can wear a Jiu Jitsu suit. Clever knee reinforcements make it possible to perform the demanding techniques as well as the fall school of Jiu Jitsu.
The short summary of a good suit is: comfortable, machine washable contains reinforcements on shoulders and knees. Martial artists can determine the right size based on their body size.
---
How much does a Jiu Jitsu suit cost?
As in numerous fields, when choosing a jiu jitsu suit, the saying goes, "Quality has a price." However, the price also depends on the size of the suit. Finally, this rule also applies with regard to regular clothes. A children's suit costs nowhere near as much as an adult model.
Prices start at 45.00 euros for children.
Adults, on the other hand, have the choice between 60.00 and 150 euros.
However, the suits are training material that will be used for several years. For this reason, it is worthwhile for martial artists to dig a little deeper into their pockets. If the suit is too thin or accordingly has a low unzen value, the risk that this tears is higher.
It is often a good idea to buy a Jiu Jitsu suit online, especially if you know your own size. You can not try on the suit beforehand, but you have an extended right of return and it will be delivered home.
Update: 2023-05-28 / Affiliate Links / Bilder von der Amazon Product Advertising API