There is a special outerwear for military forces, police officers, paintball fans, survivalists and outdoor enthusiasts. The jacket is part of the tactical clothing. It scores with numerous extras as well as important additional functions, which a conventional jacket does not offer. Furthermore, this is adapted to different weather conditions such as snow, rain, wind or heat.
The most important thing in advance:
Tactical jackets act as practical outerwear for military personnel, police officers, security services, outdoor and survival enthusiasts.
Tactical jackets are often compatible with other clothing systems (vest, etc.) and sometimes have hidden pockets.
Tactical outerwear has reinforced stitching, is rugged, tear resistant, and provides storage space for essential items.
What makes a tactical jacket different from a regular jacket?
The following features are generally offered on tactical jackets. Of course, not with every model, so pay attention to the product description.
Pockets: In contrast to classic jackets, security and military jackets have significantly more pockets. These can be reached quickly (for example, on the arm, on the side or in the middle of the zipper). Important equipment can be stored here.
Rubber cords are located both on the sleeves and on the waistband. They act as a clever aid to tighten the jacket. In this way, emergency workers do not get painful frostbite.
The elbow area feature reinforcement for added wear resistance. Furthermore, the armpits contain clever openings with zippers.
In terms of appearance, tactical jackets impress with their camouflage pattern. The camouflage look allows for well camouflaged movement on open terrain. The jackets are now available in different camouflage patterns. They act as ideal companions for a stay in the forest, snow as well as in the mountains. However, security services require conspicuous tactical jackets that clearly demonstrate their status. Most often, they wear black outerwear.
High comfort is also one of the advantages of a tactical jacket. Thanks to the breathable material, the forces do not sweat.
Nevertheless, they are water and dirt repellent. Mud, rain as well as a strong wind are among the obstacles that survival devotees, outdoor enthusiasts as well as task forces overcome almost effortlessly thanks to the robust outerwear.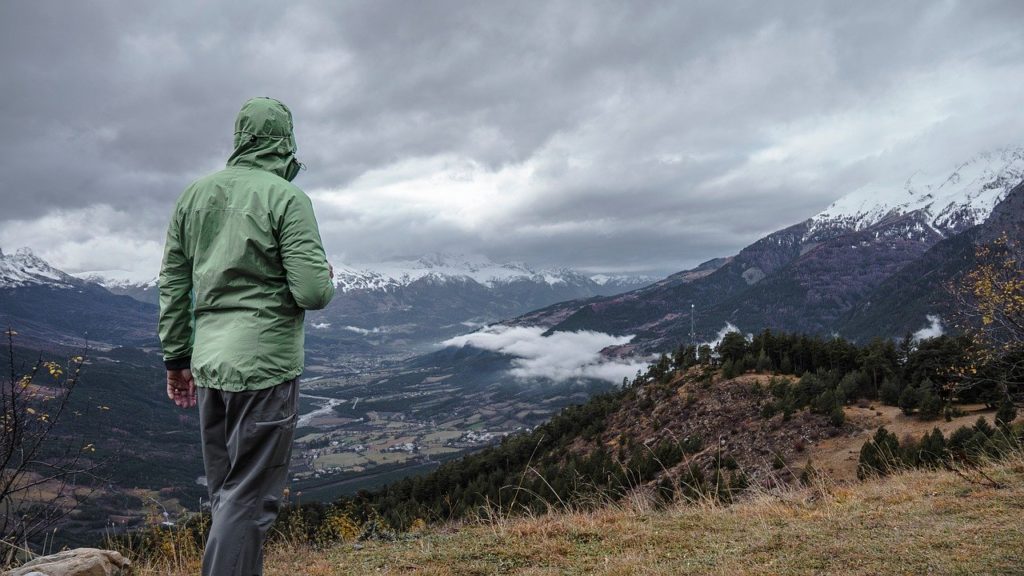 Tactical jackets by task forces & regions
Depending on the area of operation, there are of course different requirements. The following occupational groups need a tactical rain jacket due to their regular stay in the outdoors: military forces, police officers, security services, survival devotees, outdoor enthusiasts.
Rain jackets that meet the requirements of tactical jackets score with a durable water-repellent material. As a rule, these are hardshell jackets. The outside of the tactical rain jacket is made of a polyamide fabric. A special rip-stop structure guarantees a permanent repulsion of annoying rainwater. Nevertheless, the special rain jacket is water vapor permeable. It is therefore characterized by optimal moisture management. If you spend a lot of time in a region or season where it rains a lot, you can't do without this jacket.
On the other hand, if you are in a warm region or city, you will need a summer-friendly tactical jacket that will not make you sweat even more. If you are a military officer, you will need a thin jacket with a camouflage look. On the other hand, if you are a police officer or a security guard in the city, you need a monochromatic weather-friendly tactical jacket. For this weather, a practical three-season tactical jacket is suitable. The material of this particular jacket repels wind and can withstand a mild rain.
What should you look for when buying a tactical jacket?
When buying a tactical jacket, you should definitely pay attention to the fit and comfort . The outerwear should not restrict your freedom of movement . However, it should also not be too wide. Furthermore, you should take breathability into consideration. You will definitely sweat during your missions, outdoor excursions or survival trips. For such activities you are dependent on a breathable jacket.
Functionality is an important criterion. It depends on your job. If you're a police officer or a military officer, you need a tactical jacket that allows you to quickly access your weapons and magazines. The same goes for paintball enthusiasts. If you're in a region characterized by changeable weather, you'll need practical three-season jackets.
The weight also plays a decisive role in the purchase. After all, you will be carrying several items in your tactical jacket. For this reason, it must be lightweight. A heavy tactical jacket would not only make you sweat, but also restrict your movements.
Workmanship is also one of the most important criteria for buying a tactical jacket. In winter, a tactical jacket with a fleece interior is indispensable. In autumn and spring, on the other hand, a water-repellent outerwear is a must. It will protect you from rain. Furthermore, you should be aware of the differences between soft and hardshell jackets. The former are suitable for a constant rain, whereas the latter are suitable for windy days and regions.
#
Preview
Product
Rating
Price
1
Helikon-Tex Boys Alpha Tactical-Grid Fleece-Jacke Green, OLIVE GRÜN, L/Regular

59,90 EUR

44,76 EUR

Amazon
2
Carinthia LIG 3.0 Jacket 5Farb Flecktarn BW Bundeswehr Kälteschutz Winter-Jacke für bis - 5°C...

239,00 EUR

229,79 EUR

Amazon
3
Helikon-Tex Herren Alpha Tactical-Grid Fleece-Jacke Schwarz, L/Regular

66,07 EUR

Amazon
4
Helikon-Tex Infantry Jacke -Fleece- Schwarz, S

60,38 EUR

Amazon
5
Carinthia Softshell Jacket Spezialkräfte Herren Softshelljacke, atmungsaktive, winddichte...

299,59 EUR

Amazon
FAQ about tactical jacket
Update: 2023-05-28 / Affiliate Links / Bilder von der Amazon Product Advertising API