There are a number of well-known taekwondoin, especially because taekwondo has become much more prominent due to participation in the Olympic Games. Among the actors, on the other hand, there is a well-known one, but the number is still manageable.
---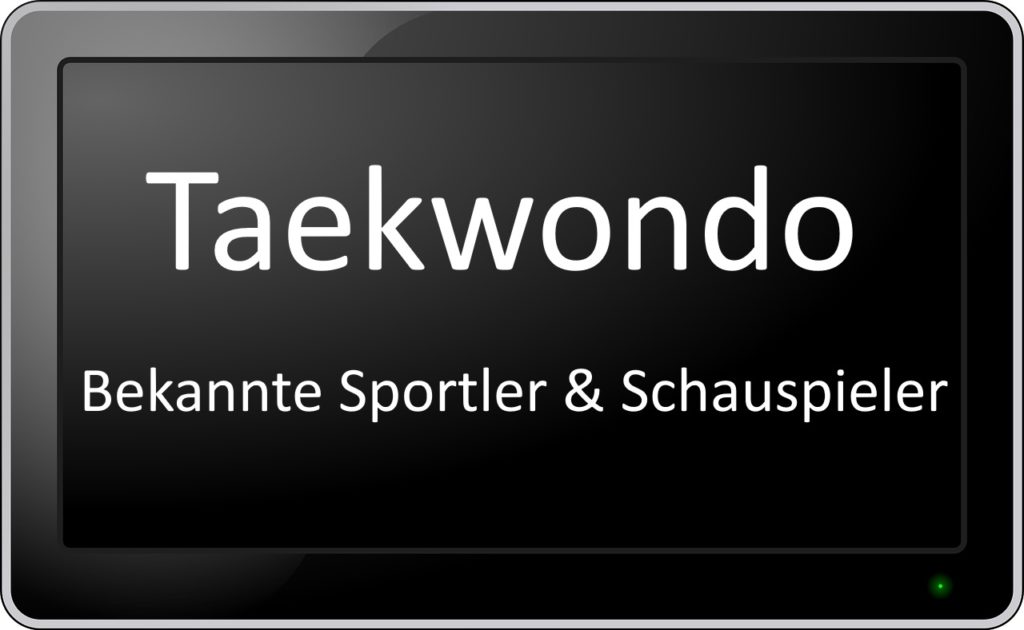 Unlike footballers, martial artists are not put in the limelight as much. Therefore, at this point we would like to mention some taekwondo professionals who have won a number of tournaments.
The world's most successful athlete in Olympic taekwondo is Steven Lopez from the USA. He won two Olympic gold medals and five world titles in a row from 2001 to 2009.
Since 2013, the German men's taekwondo national coach is Aziz Acharki. Born in Morocco and holder of the 4th Dan, during his active time he won a world championship, two military world championships, two European championships and a 5th place at the Olympic Games.
The first German Taekwondo World Champion in 1979 was Rainer Müller.
The record holder among German athletes is Michael Arndt, who won the European Championship in 1980 and 1986, then won the World Championship in 1987 and a bronze medal at the Olympics in 1988, and won 1st place at the World Cup and World Games in 1989. He also became a seven-time German champion.
The most successful German woman is Helena Fromm, who won the first bronze medal at the Olympics. Furthermore, 2 third places at the World Championships, a won European Championship as well as various German championship titles go to her account.
Steven Lopez vs. Aaron Cook
Steven Lopez vs. Aziz Acharki
Helena Fromm vs. Guo Yunfei
Taekwondo is rarely mentioned by name in movies, but there are one or two martial arts actors who have learned taekwondo in real life. However, the selection is not very large, probably due to the weak spread of taekwondo before the founding of the WTF in 1973. It is also noticeable that various stuntmen in the genre of martial arts learned Taekwondo to perfect their leg techniques. Thus, perhaps more often than you know, you will see a Taekwondoin on the screen.
The poster child among actors is Chuck Norris, known for his perfect kicks, whose trademark roundhouse kick should still be familiar to all of you. Although various jokes in recent years often make him look like a mock hero, Chuck Norris is a holder of the 8th Dan in Taekwondo.
Englishman Scott Adkins, known among other things from "X-Men Origins: Wolverine" and "The Expandables 2," wears a black belt in taekwondo. In "The Expandables 2," for example, he can be seen fighting Jason Statham.
US actor Michael Jai White has starred in various martial arts films, including with Steaven Seagal (Exit Wounds) and Jean-Claude Van Damme (Universal Soldier – The Return). He has proven himself to be a true multi-talent, earning a black belt in 7 different martial arts, taekwondo included.