Do you live in an unsafe neighborhood where muggings or burglaries are more frequent? Or do you simply feel unsafe when it gets dark in the evening and you are alone at home? In this case, you can secure your own four walls to defend your belongings. There are several options for effective home defense. Locking systems and alarm systems are among the most common solutions to increase security. In addition, you can get defensive weapons in case of emergency
First things first:
Effective home defense includes protection from burglars and defense
Therefore, it is necessary to make it more difficult to break in (by means of locks, alarms, etc.)
If burglars enter your home and threaten or attack you, you have the right to defend yourself (self-defense)
Locking systems: protection against burglars
Home defense starts with the garden gate, front doors and windows. You can secure all these areas with locking cylinders that have increased burglary protection and have been awarded the VdS certificate, for example.
---
Door security
It is definitely worth investing in the security of your doors. This is a major contribution to burglary protection. Every entrance door should be equipped with door locks. Suitable for this purpose are:
Tested security strike plates with wall anchors
Protective fittings with pull protection
Door cylinders with security card
Stable mortise locks
To provide basic mechanical protection, it is also important to install an additional door lock properly. For example, an armored bolt lock or an additional door lock with hinge side guards is suitable for this purpose. In addition, the door construction must be sufficiently stable.
---
Security for windows
Windows should be stable, resilient and shatterproof. The pane must be neatly mounted in the window sashes and should be secured with high-quality hardware and resistant closing devices. The window must be installed in the masonry according to the current rules of technology. Windows are considered secure if they have strike plates screwed to the frame, anti-rotation handle with anti-drilling protection and anti-lift mushroom head pins in several corners.
Windows can be divided into different resistance classes, which are designated RC for "Resistance Class". They indicate how resistant the window is to an attempted break-in. The higher the class, the more secure the window is. For private use, RC 2 is usually sufficient.
Alarm systems for house & apartment
In addition to secure doors and windows, alarm systems also help to increase security within your own four walls. An alarm system can either be triggered by a motion detector or only send out a signal when a window is broken.
---
What types of alarm systems are there?
There are a few basic differences between alarm systems:
Wired alarm systems: Wired alarm systems are the classic. They have been used successfully for decades. The alarm is triggered when there is contact with the cable. This happens, for example, when the burglar tries to gain access through the window or through the patio or balcony door. However, these alarm systems can be relatively easily disabled by burglars by cutting the cable.
Wireless alarm systems: This is why wireless alarm systems are becoming increasingly popular these days. The individual components communicate via radio. Such alarm systems are comparatively safe and easy to install.
Alarm systems that can be controlled via pressure waves or telephone: In addition, there are alarm systems that can be activated or deactivated by a telephone. In these cases, the alarm is automatically forwarded to the security service or the police. Last but not least, there are alarm systems that react to pressure waves. They are very sensitive and detect the danger of burglary at an early stage, whereupon they immediately trigger the alarm.
---
Costs for retrofitting an alarm system
The cost you need to budget for retrofitting a wireless alarm system is made up of three factors:
Fees for the actual alarm system
Costs for additional motion detectors and radio contacts
Costs for the installation
How many wireless contacts you need depends on how big the house or apartment is. In any case, you should monitor all windows and the front door on the first floor with a wireless sensor. For the basic packages you have to plan 200 to 400 euros. The more functionality and security you want, the more expensive the alarm system will be. Each additional wireless sensor costs another 30 to 90 euros.
If someone tries to break in / burglars are in the apartment, you should behave like this:
Get to safety (e.g. to the neighbors)
call the police on 110. describe the situation: name, address, circumstances, injured. Stay on the line and you will receive further tips
If you have no escape route, make light and noise. So that they disappear due to the attention.
Behave defensively and get out of the way of a confrontation and do not try to "put" the burglar.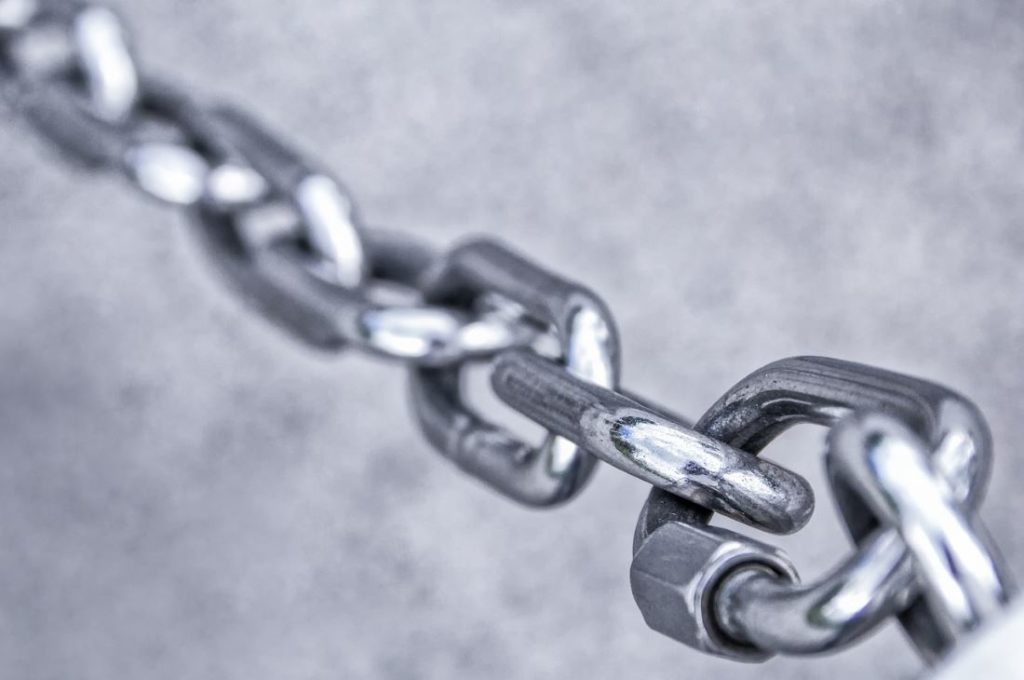 What weapons are suitable for home defense?
If you still don't feel safe enough in your home despite secure windows and doors and an alarm system, you also have the option of acquiring defensive weapons for effective home protection. In the following, we'll tell you which weapons come into question and what you should look out for in this context.
Attention to the use of weapons!
The acquisition, according to age restrictions, possession and proper storage of weapons for your own home are legal and ok
An altercation should always be a last resort. Emergency call, escape, eviction (noise, light) should be tried first.
If your life, sexual self-determination or belongings are in danger, you have the right to defend yourself (self-defense) – more about this in the FAQ
Defend means by all means. But you must always act with the mildest means available – it all depends on the proportionality
---
Baselball bat, baton and similar striking tools
A baton, baseball bat or similar impact weapons belong to the category of impact weapons. They can be made of rubber, wood or metal. Because of their weight and length, baton weapons increase the power of the blow that you can deliver. This is due to the leverage effect. Such slashing weapons can also be used for thrusting.
It should be noted that cutting weapons still require a certain amount of strength. Only if you are fit and well trained, you should therefore rely on a baton or baseball bat for home defense. By the way: In Germany it is allowed to buy or own a baton. However, you should keep your hands off of killing sticks and steel rods, because these weapons are forbidden in this country. Possession alone is punishable by law.
Sale
---
Gas pistol or RAM pistols
Both gas pistols and RAM pistols belong to the scare pistols. They are replicas of real pistols. The difference is due to the fact that scare guns do not fire real projectiles, but depending on the gun, irritant gas or a cartridge ammunition.
In addition, scare guns can be used with pyrotechnic ammunition. These include birdshot cartridges or flares. The optics alone should scare a possible attacker and drive him into flight. But the gas fired is also intended to stop burglars. However, the use of gas guns in unventilated rooms is not recommended or optimal, because otherwise you will also get something
In Germany, you can recognize alarm guns by the test seal. It comes from the Physikalische Technische Bundesanstalt and is therefore called the PTB seal. A weapon that does not have such a seal is called a live firearm. A permit is required to carry one. But since April 1, 2003, you also need a small firearms license for a scare gun
Possession is only permitted from the age of 18. The use, i.e. the shooting with the alarm pistol, is only allowed for the defense of the own property. Basically, a gas pistol or RAM pistol is suitable for anyone who wants to defend their own property. However, it is advisable to practice using the weapon in a club in case of emergency.
---
Pepper spray
Pepper spray is very popular for self-defense. Many women do not dare to go out on the street in the dark without the spray. This means of self-defense has many advantages, because it can be stored anywhere, is convenient to handle and does not cost much money. In addition, the application is easy and succeeds even laymen.
Pepper spray contains the active ingredient of the chili plant. With the help of the spray can, you can spray the pungent substance directly into the eyes of the attackers, rendering them incapable of attack. It only takes a few seconds for the pepper spray to take effect. It is just as effective against animals as it is against people. Very few people are immune to pepper spray, so in most cases it has a very good effect.
In Germany, pepper spray is sold as an animal defense spray. Accordingly, the weapons law does not apply to it, so anyone can buy and carry it. Only in public gatherings it is not allowed. Furthermore, it may only be used against animals. The use against people is only allowed in the case of an attack for self-defense.
Pepper spray is well suited to incapacitate a single attacker. If you are confronted with several attackers, pepper spray in the mist variant is more suitable. It has a larger effective area and can therefore take out several people at once.
However, the use indoors is only suitable to a limited extent, because you yourself / family get something off. And thus just not a good option for use in your own home.
---
Stun gun
Stun guns have at least a 9 volt shock. When triggered, the device emits a pulse of electricity, generating a high voltage. In this way, an attacker is immediately incapacitated in the best case. However, the effect depends on many factors and is not always effective.
Basically, stun guns are only suitable if an intruder is in the immediate vicinity. That is, if you wake up because you hear noises on the first floor, you would have to approach the attacker unnoticed in order to even reach him with the stun gun. If the intruder is armed himself, he may be able to get ahead of you. If the attacker is physically superior to you, you will not be able to use the stun gun and in the worst case the intruder will snatch it from you and use it against you. Therefore, the use of such a device is generally recommended only if you have already gained experience in the field of self-defense and feel really confident in close combat.
Please note: In Germany, only models that have a test seal from the Physikalische Technische Prüfanstalt are legal. The purchase is only allowed if you are older than 18 years. Since April 2008, so-called Tasers, which also work at a distance, are no longer permitted in Germany. Both the purchase and the possession of a Taser is prohibited.
---
Knife
Just like stun guns, knives are only conditionally suitable for defending your property in the event of a break-in. Here, too, it is necessary to get very close to the attacker. In addition, knives are very dangerous and in the worst case you can be fatally injured. In addition, not all knives are allowed in Germany. So-called switchblades, drop knives, fist knives and butterfly knives, for example, are generally prohibited.
Furthermore, you should know that knives with a fixed blade that is longer than twelve centimeters measured from the base of the handle to the tip may not be carried in public. You may keep them on your own property, but you may only carry them in a locked container once you leave your property. In order to defend yourself with a knife in the event of a burglary, it makes sense to have good training. Only if you have the appropriate knowledge for self-defense with a knife, it is recommended to use it for home defense
However, the use of knives often escalates the situation, so we do not recommend the use of knives
Update: 2023-05-28 / Affiliate Links / Bilder von der Amazon Product Advertising API