There are always a number of outstanding athletes, even in kickboxing, these we would like to introduce to you. The most famous kickboxers have won many victories in kickboxing competitions and are also often seen in movies and television.
---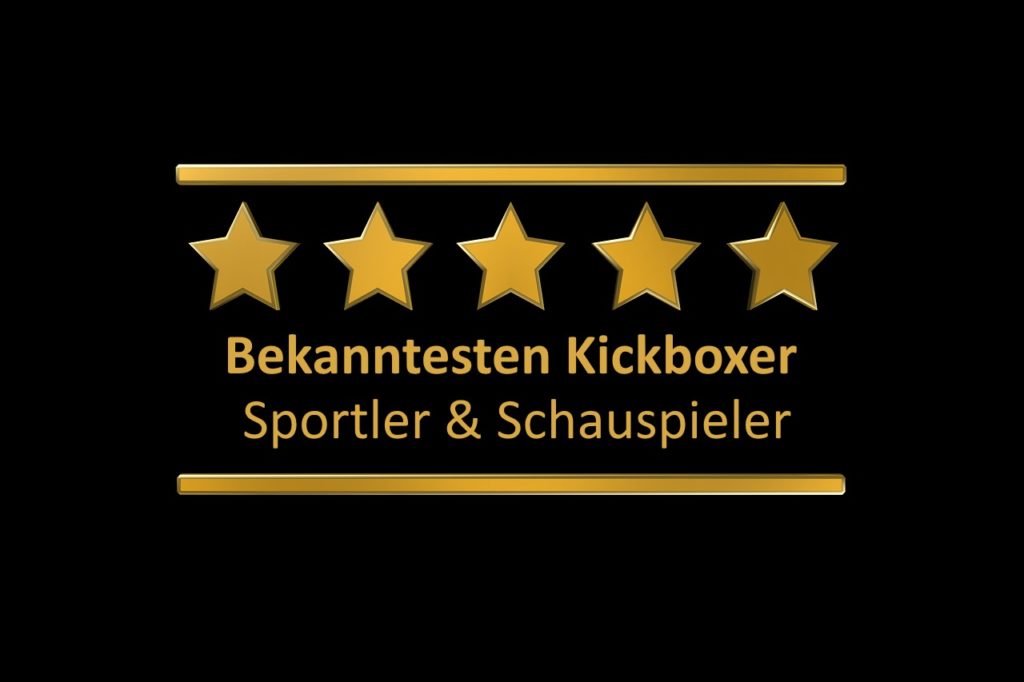 There are impressive videos of many of the kickboxers mentioned below. We have picked out a few of the best, enjoy watching.
There are a number of famous kickboxers who have also advanced into other sports, you can find an excerpt below.
Don Wilson was active from the birth of kickboxing, winning a total of 11 world titles in the WKA, KICK and STAR. He won in 72 of 82 fights, in 47 of them by knockout.
Dennis Alexio was considered the most successful kickboxer in the world at the time in the heavyweight class, winning a total of 8 world titles in the PKA, ISKA, KICK, PKC, FFKA, IKF and WAKO. His record says 73 out of 68 wins, including 63 knockout victories, making him unique.
The 1.89 meter tall Dutchman Ernesto Hoost was a legend in K1 competition and won 4 world titles in it, which is still the world record.
The first German WAKO world champion in full contact was Peter Harbrecht in 1978 in the half-middleweight. He competed in 50 fights and retired undefeated from active sport at the age of only 22.
The current head national coach for all disciplines is Peter Zaar. He ended his active time very early in favor of coaching, but won several German championship titles during this time.
The initiator of the DKKBL is called Attila Fuhrmann-Schütze and holds the 2nd Dan in kickboxing (WAKO). He has also been active in various martial arts associations, which include AFSO and WPKA and invented the fighting style "Yin Do Yutsu".
Successful women in kickboxing
Finally, we will introduce you to three very famous female kickboxers that you have surely heard of or seen on TV:
The German Dr. Christine Theiss was the most successful female kickboxer in the world during her active period, winning 38 out of 40 fights. She simultaneously held the world titles of WKU, WKA and ISKA. After losing a fight in 2013, she reclaimed the title just in time for the scheduled end of her career in December 2013, thus retiring from active combat sports as the reigning world champion. Today you probably know Dr. Theiss more as a trainer from the TV series "The Biggest Loser" or through her book "Ich mach dich fit! Without equipment, just with your body".
Undefeated after 26 fights (11 of them professional), Marie Lang won the WKU lightweight world title three times in a row and holds the world record with 5 title defenses within one year. Along the way, Marie Lang studied fashion design and won several European titles.
Doris Köhler, who comes from Austria, won a total of seven world titles in full and light contact in the WKA and IAKSA from 2002 to 2005 and then directly 4 European titles in the ISKA.
Hardly any sport has been so damaged in its reputation by film and television as kickboxing. The problem is not the fact that films were made about kickboxing, but the fact that kickboxing films usually showed brutal antagonists who knew no restraint from opponents lying on the ground and had no regard for their health.
Examples include Tong Po intentionally giving a paraplegia to the surrendering opponent (Karate Tiger 3 – The Kickboxer) or Chong Li kicking the head of Ray Jackson lying on the ground (Bloodsport). Scenes like these, however, questioned not only the respectability of kickboxing, but of all martial arts, and angered any serious martial artist.
Due to the sport's very recent past, there are hardly any specialized kickboxing actors. Martial arts films had their peak between 1980 and 2000. WAKO was not founded until 1977 and the sport was probably just too young and not developed enough.
Actors like Kurt McKinney (Karate Tiger), Jean-Claude-Van-Damme (Karate Tiger, Bloodsport) or Michel Qissi (Karate Tiger 3 – The Kickboxer) played various roles as kickboxers, but have nothing to do with the actual sport.
A positive example is heavyweight Dennis Alexio, who played the beaten and paraplegic Eric Sloane in Karate Tiger 3.
Don Wilson was also known in professional kickboxing and as an actor. He appeared in "Batman Forever" and the "Bloodfist" film series, among others.