Kickboxing is not exactly squeamish compared to other martial arts. Therefore, one might assume that it is rather a male domain, but this is not so. Kickboxing is suitable for women for self-defense and physical training, you can find more about this in the following.
In 30 seconds the most important:
Kickboxing has long become a popular sport among women
The sport is perfect for self-defense, increasing stamina and coordination
However, fighting with inadequate protective equipment can lead to permanent damage, such as Alzheimer's disease
---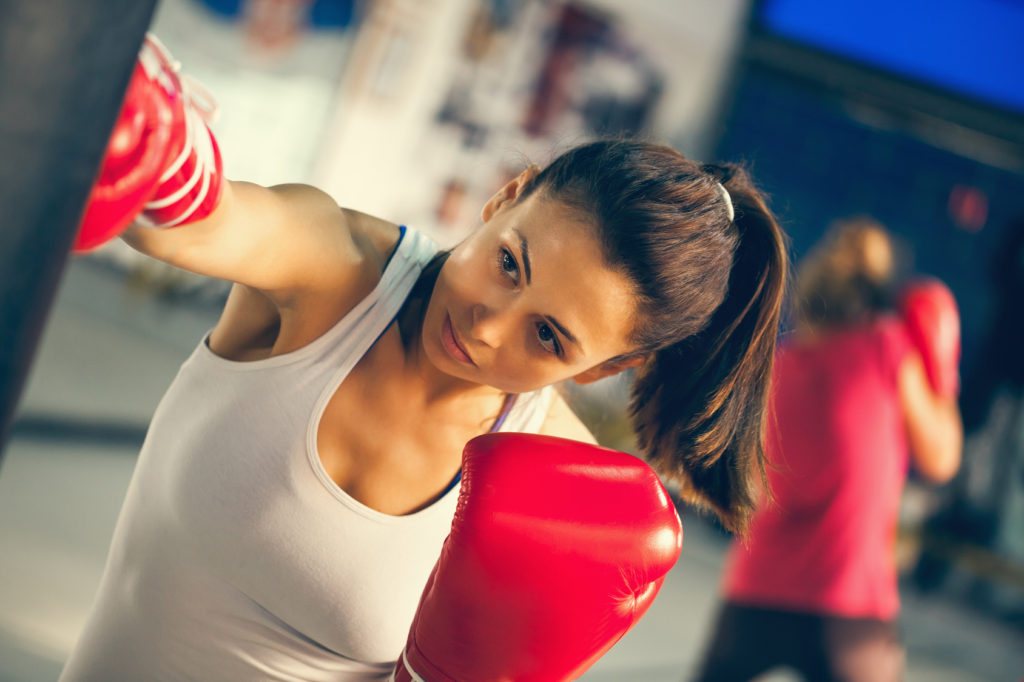 There are a number of kickboxing videos of women, which on the one hand give an insight, but on the other hand also prove that it is definitely a martial art for women.
World Championship Fight Dr. Christine Theiss vs. Ania Fucz
Women Kickboxing in Hamburg
Women kickboxing documentary WDR
Kickboxing as a fitness training
Today, many women use kickboxing training to increase or maintain their physical fitness. Instead of the lonely workout in the living room at home, today's women prefer to meet with like-minded people and train together. So you don't have to worry about being the only woman in the club, this martial art is widely popular among the female population
A pleasant side effect is that the training reduces your inhibitions to defend yourself in an emergency. Often it has nothing to do with "not being able to", but rather with "not doing". So kickboxing for women can also be an effective way of self-defense.
How common is kickboxing for women?
Surprisingly, kickboxing has been conquered by the female world very quickly and enjoys great popularity. Whether this is solely because kickboxing offers an easy way to keep the entire body in shape, or whether other factors play a role, everyone is free to judge for themselves. As is common with martial arts, there are of course separate championships for men and women in kickboxing.
Is kickboxing suitable for self-defense?
Without a doubt: yes. The knowledge you will take from the kickboxing training you will be able to use in a serious case. You will learn not only how to strike properly, but also how to get out of certain self-defense situations effectively
After all, self-defense is part of the exams and ranges from choke holds while standing to defending against armed attacks from the ground.
Why is kickboxing not so ubiquitous?
The movement sequences as a whole and many of the individual techniques are perceived as intuitive by the majority of mankind and can therefore be learned more quickly than is the case with most Far Eastern martial arts. In addition, the list of techniques in kickboxing is quite clear due to the competition orientation.
The desire of the female world to help itself makes it conquer more and more male domains, and martial arts have long ceased to represent purely male sports. The spread and successes of European women in kickboxing even speak for the fact that kickboxing is perfectly suitable for women. For self-defense as well as for self-realization.